Inteljet 360 Nakhodka
Many thanks for the hard work of Leisuwash professional teammates in Moscow, who keep establishing automatic car wash projects in whole Russia. Here is a car wash project in Far East region Nakhodka.
About the project:
A robotic car wash was installed in the city of Nakhodka, st. Pogranichnaya st., 181, installation was completed within ten days from the start.
Now residents and guests of the city have access to a comfortable contactless and fully automated car wash in the shortest possible time.
Types of work performed:
LEISUWASH 360 equipment is installed at the new car wash in the best inteljet traditions, power of 18.5 kW, cylindrical side washing system, as well as a payment terminal "Inteljet" and barrier automation unit for automatic gates and barriers.
Object features:
The wash is located by the bypass road near a traffic intersection. The sink is already a ready-to-use room, with communications carried out there.
Nearby is the traffic police building, 200 meters to the north is an auto parts and auto goods store and a cafe. Further along the bypass road there is a large car service FIT SERVICE. B 150 meters to the north-west one gas station, in the south-west another.
To the east of the car wash is a large private sector, whose residents move by cars.
Do you want the same car wash?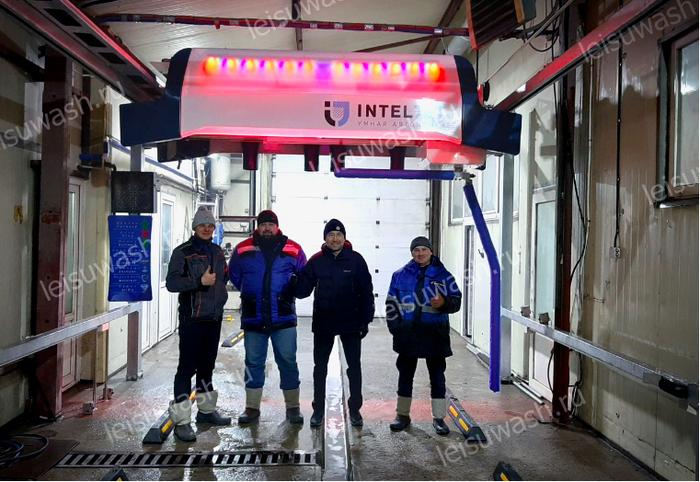 Att: Jeff Ren
Email: info@leisuwasher.com
Cell: 0086-15257155531(wechat,viber)
0086-13339249386(whatsapp)
Website: www.leisuwasher.com